Facetime Princess - $40 - 20mins

Celebrate your daughter's birthday with a Princess of her choice.
Every Princess will dress up in her attire & entertain all the guests with a singing performance (performed by a Professional Singer/Actress). The Princess will then read their very own story and ask questions to have the children interact. After that, the Princess will play games, dance and have activities for the kids to enjoy. Everyone will get a chance to take pictures with the Princess and then sing Happy Birthday to the birthday girl.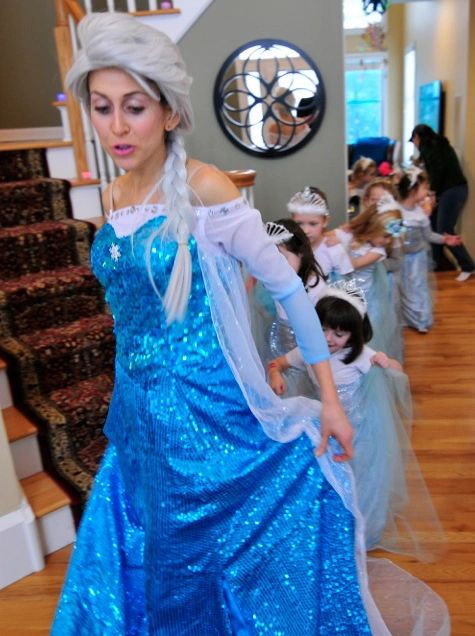 The Birthday girl will receive her very own Princess Crown to wear during the party. All parties over 1 hour include crowns or wands for all the kids. Fun games like the Chicken Dance, Hokey Pokey, Limbo and Freeze Dance will be played.
Our 90 minute parties include Face Painting & Tattoos for all the children!

Our goal here at Magical Princess Party is for everyone especially the birthday girl to have a Magical Time that they will remember for years.

We make sure our packages are affordable and are designed to make sure
each Princess Party is Magical in their own unique way.

Choose from:
Hawaiian Princess,
Latin Princess, Evil Sorcerer,
Ice Queen, Ice Sister & Snowman
Glass Slipper Princess, Sleeping Princess, Mermaid,
The 1st Princess, Long Hair Princess, Apple Princess, Fairy,
Magic Carpet Princess, Yellow Beauty, Wonderland, Wonder Woman, Barbie & Ballerina!

Our Princess costumes are all professional costumes.


Invite us to host your princess birthday party!



Please Fill Out A Party Request Form Or
Contact Us @ 201-410-7891
Our Castle Is Located In Fair Lawn, NJ.
We Come To Your Location In NJ, NY, NYC & CT.


----------------------------------------------------